We keep a close eye on technological developments and regularly refresh our skills to keep up to date with any new solutions that become available.
Since its launch, iomedia has created over 200 multi-functional websites for a diverse range of clients including international events organisers, regional trade fairs and SMEs. There are several steps in each project:
we start off by producing a technical and structural analysis of your website. We then draw up a graphic chart, before moving on to the design and referencing for your site. A series of tests and adjustments are then carried out before the site officially goes live.
Web Development
Thanks to our wealth of experience, we can provide you with expert advice and a transparent overview of the design, production and launch processes for your future platform. Our areas of expertise include:
- development of multi-device sites (in responsive design format)
- development of e-commerce platforms for commercial purposes
integration of Datations, Postfinance or Paypal payment platforms
- A/B Testing/Eyetracking/Wireframes
- Front development (HTML 5, Javascript, CSS)
- Framework Symfony2 and Zend
- Parallaxe Animation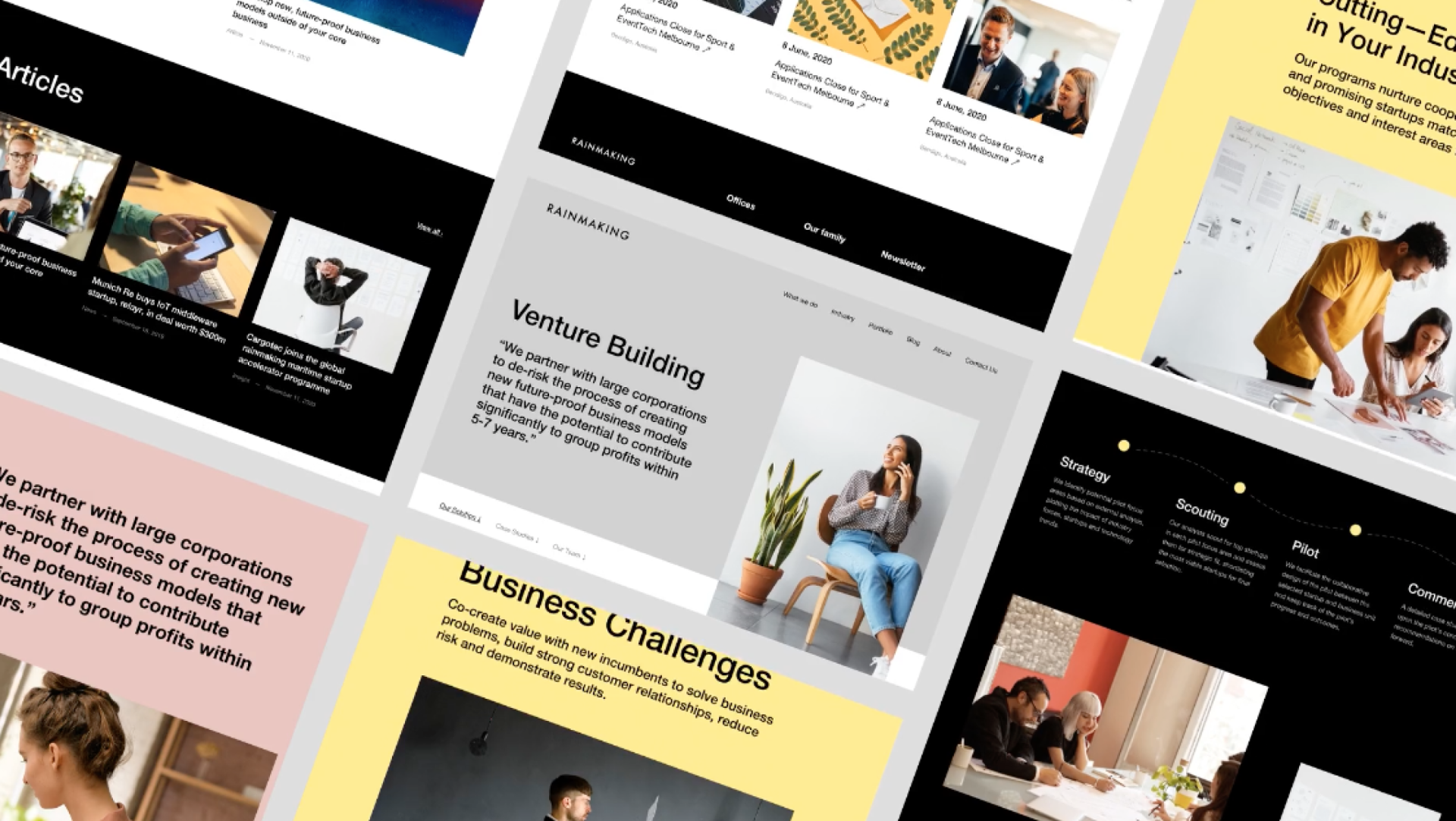 Design
Nowadays, it is essential for companies to have a digital identity. With our graphic and web design skills, our company has all you need to help develop, design and bring your company image to life. Whether it's a graphic chart you need, a logo, headers, banners, galleries or a virtual tour of your offices, we can make this a reality for you.
Mobile
Iomedia also specialises in the development of applications for smartphones and tablets, keeping up to speed with the changing ways people use the Internet. Moreover, a responsive design which can adapt to all devices is built into our interfaces. And that's not all: our all-in-one CMS manages content depending on the needs of the user and the device being used. For example, mobile device users can choose to download only the most important elements of a website, giving them swifter access to the information they are looking for.
Referencing
Effective referencing for your website in the major search engines is a vital factor for success. We can help you reach your target audience and improve your online visibility. We begin by carrying out a thorough and detailed analysis to find out how internet users access your site, based on statistics and information provided by Google Analytics. Based on this data, we work with you to develop a suitable referencing strategy.
Indoor geo-referencing
Geo-referencing, whether through smartphones or other devices, is becoming increasingly prevalent in our everyday lives. With iomedia, you can introduce an internal positioning system- for example using iBeacon devices- in locations such as buildings, train stations, airports, conference centres, museums, theme parks, fairs and exhibition halls. This versatile digital service can be customised to suit your needs.
Application development
We can develop a native application for you on iPhone and Android to help you shape and strengthen your digital identity. Thanks to their work on over 20 apps including for Le Nouvelliste, La Côte and Arcinfo newspapers, the three specialists on our team have become experts in the art of producing dedicated platforms which work on both tablets and smartphones.
Hosting
We can also provide you with suitable hosting for your website. To ensure we can provide you with the best possible service, we have developed a partnership with the Swiss company Infomaniak. This company hosts our own infrastructure and records between 300,000 and 500,000 visitors every day. Our 25 servers ensure a high degree of content availability and efficient load balancing for websites hosted on them, allowing for the load to be distributed more effectively and thereby reducing interruptions to some extent.